Ryan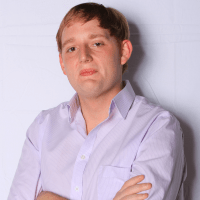 I was born here in Meridian & remained in the Quitman area until I was 9 years old. In 1998 I moved to Thomasville, Al. I graduated from Thomasville High School in '07 and began my foray into the crazy world of radio, soon thereafter on
WJDB 95.5. I hosted a one man morning show there for 3 years, Ryan In The Morning!
In the Summer of '12, I wanted to further my radio career & moved back to the Meridian area to enroll in broadcast classes at MCC. It was there where I was given my first chance to enter the local airwaves on 106.9TheEagle.
In April 2013, a small dream of mine came true. I was given the opportunity to become the night guy here at Q(a station I have listened to the majority of my life). I've worked my way up to afternoons & love every minute of it.
I have to remind myself sometimes that what I do is actually work, it doesn't feel like it.
Tune in weekdays, 3-7pm to hear me. Also test your knowledge with Afternoon Trivia at 3:20pm.
Other than radio, I enjoy Auburn Football, playing golf, community theatre, & keeping up with pop culture.