Rob Allen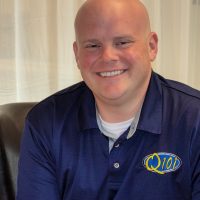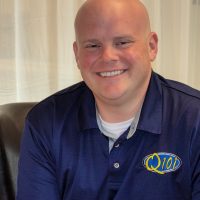 I have lived and worked in the Meridian area for my entire life. I grew up listening to Q101 and now working at Q101 is simply amazing!
I am a 2000 graduate of Enterprise High School and started working in radio while I attended Meridian Community College in 2001. I later attended the University of West Alabama and returned to Meridian in 2002 to start full-time in radio.
I have been announcing high school football on the radio for 19 seasons and I am currently the radio play-by-play voice of the Lamar School Raiders on 97OKK.
I serve as the public address announcer for the East Mississippi Community College football team and provide play-by-play announcing for online athletic events for Meridian Community College. I also serve as the public address announcer for various sports at Lamar School and host the Starting Line-Up on our sister station, FOX Sports 997/1450 AM, on Friday mornings from 7-9.

Tune in weekdays, 10-3 pm to hear me while you make it through your workday. Also, join me every weekday at noon for Q At Lunch and test your music knowledge with the Throwbackwards Song of the Day. I also serve as the sports director for all of our Radio People stations in Meridian and sports is obviously one of the big passions.

Other than radio, I enjoy anything to do with sports, watching and collecting movies, reading, and anything to do with Disney. My wife and I are extreme Disney nerds, and I am also a big Star Wars fan as well. My favorite sports teams are the New Orleans Saints, the Atlanta Braves, and Mississippi State.

Follow Rob on Instagram: rob.allen.q101