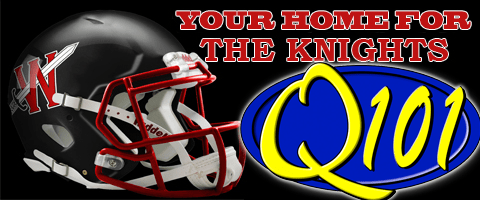 Q101 is once again your radio home for West Lauderdale High School football!
Doing play-by-play is someone that is familiar with the team and the school as he is an alumni, Lee Taylor. Lee has been a part of the West Lauderdale radio crew since it's inception back in 2004.  Lee will be joined by Greg Townsend as Color Commentator.
The Pregame Show begins at 6:30pm each Friday night.  It includes an interview conducted by Lee Taylor with Head Coach Brock Clay. Also the FCA Pep Talk with Jonathan Fulcher, followed by the starting lineup for both teams.
Check out the entire 2019 West Lauderdale football schedule by clicking here.